भारतीय दूतावास स्कूल, मास्को, रूस
Embassy of India School, Moscow, Russia
Official Website for Kendriya Vidyalaya, Moscow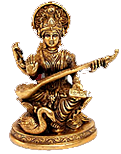 Pariksha Pe Charcha 2020 : H.E. D. B. Venkatesh Varma, Ambassador of India to The Russian Federation with students

Annual Day 2019

Annual Day 2019

Children's Day Celebration 2019

National Unity Day Celebration 2019

Independence day Celebration on 15th August 2019

H.E. D. B. Venkatesh Varma, Ambassador of India to The Russian Federation

Mr. Binaya Srikanta Pradhan,DCM,Chairman SMC

Group Song by Secondary Section

Dance by Primary Section

School Captains

Staff of KV EOIS with DCM

Flag Ceremony

Mr. H.E. D. B. Venkatesh Varma with students

Zenith Student of KV Embassy of India School student asking question to Honble PM

Ambassador of India to the Russian Federation, Moscow for Pariksha Pe Charcha Live Telecast at KV Embassy of India School

Commissioner, KVS

PRINCIPAL
About
Embassy of India School (KV) Moscow is a vibrant educational institution in Moscow catering to the educational needs of the wards of the Embassy of India personnel and community of Indian origin. The Ambassador of India to the Russian Federation, Mr. H.E. D. B. Venkatesh Varma is the Patron of the School. Mr. Binaya Srikanta Pradhan ,The Deputy Chief of Mission, is the Chairman of the School Management Committee. The main objective of the School is to impart quality education of an international standard, together with developing the holistic personality of the child, to face the challenging needs of the ever changing society. Established in the year 1987, today the school has a strength of a little over 350 students with classes I to XII and has Science and Commerce streams. The school is affiliated to the Central Board of Secondary Education (C.B.S.E), New Delhi and follows the curriculum framed by NCERT, New Delhi, India.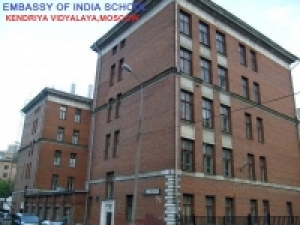 Patrons
Ambassador of India to The Russian Federation
H.E. D. B. Venkatesh Varma, Ambassador of India to The Russian Federation
Deputy Chief of Mission and Chairman SMC
Shri.Binaya Srikanta Pradhan
Principal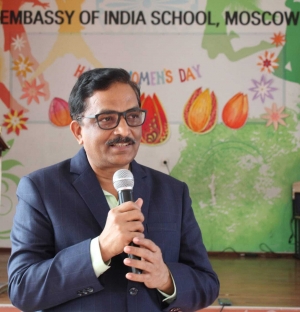 Read More >
From the Principal's Desk
Welcome to the website of Embassy Of India School(KV) Moscow . Website provides comprehensive view about the formation and growth and functioning of the vidyalaya in all areas of schooling.The budding vidyalaya which was established in 1987 to cater to the Educational needs of wards of Embassy of India personal and community of Indian origin is today blossomed into a full-fleged school with classes I to XII. the school offers Science and Commerce streams at +2 level.



Contact
Embassy of India School, Moscow, Russia
C/o Embassy of India, 6-8, Vorontsovo Polye, Moscow ( Russia ) -PINCODE 105064
10/2 Ulitsa Bolshaya
Dist: Dorogomilovskaya
Kievskaya,Moscow - 105064
Loksabha Constituency -
Phone - 8 – 499 243 70 09
Email - principalkvm@mail.ru

Contents were last updated on 27 Jan 2020 02:01 PM [ Mon ] | Total Visitors to this website - 15679