Phone: 8 – 499 243 70 09
Email: principalkvm@mail.ru


Embassy of India School, Moscow, Russia
भारतीय दूतावास स्कूल, मास्को, रूस
Official Website for Kendriya Vidyalaya, Moscow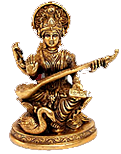 PRINCIPAL
Mr.A A ISRAEL

Welcome to the website of Embassy Of India School(KV) Moscow . Website provides comprehensive view about the formation and growth and functioning of the vidyalaya in all areas of schooling.The budding vidyalaya which was established in 1987 to cater to the Educational needs of wards of Embassy of India personal and community of Indian origin is today blossomed into a full-fleged school with classes I to XII. the school offers Science and Commerce streams at +2 level.

The main objective of the institution is to impart quality education in an international perspective. It has always been a pioneering institution in promoting social and cultural relationship between India and Russia through various cultural and other student exchange programme with students of other schools in and around Moscow.

We take at most care in designing our portal in order to inform our stakeholders about day to day functioning of the vidyalaya and also to get the feeling of oneness and ownership of this very prestigious institution as we understand that the welcoming nature of our website portal can be the gate way for our stake holders and Public to enter and know more about us. Wish all our stakeholders and public happy and informative viewing.