Phone: 8 – 499 243 70 09
Email: principalkvm@mail.ru

Embassy of India School (Kendriya Vidyalaya), Moscow, Russia
भारतीय राजदूतावास स्कूल (केंद्रीय विद्यालय), मास्को, रूस
Kendriya Vidyalaya, Moscow Affiliation No.: 7000001 School Code: 90224

Embassy of India School (Kendriya Vidyalaya), Moscow, Russia
भारतीय राजदूतावास स्कूल (केंद्रीय विद्यालय), मास्को, रूस
Kendriya Vidyalaya, Moscow Affiliation No.: 7000001 School Code: 90224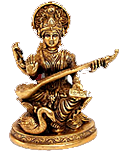 CHAIRMAN
Ms. Gina Uika, DCM, Embassy of India to Russian Federation

Message from Chairperson

The Embassy of India School in Moscow pursues quality education and holistic learning for its students based on Indian curriculum in an international environment. The school seeks to achieve academic excellence together with generating interest in learning, imparting value education and overall development of students with a view to making them valued global citizens. The welfare and interests of the students is the pivot of the endeavours of the school.
Over the last 25 years, the Indian Embassy School in Moscow has been affording education to students from the Indian community, Russian nationals and students from Asian and African countries. The Indian teachers appointed by the Kendriya Vidhyalaya Sangathan, New Delhi are ably supported by Russian and other international teachers. Curriculum is based on C.B.S.E. syllabus with English language as the medium over 12 grades covering prescribed subjects and includes learning of English, Russian, French and Hindi (optional) languages. Extra-curricular activities, inter-school exchanges and activities involving diverse facets of learning and development are inclusive elements of the education at the Embassy School.
The Silver Jubilee of the school celebrated in 2012 marks a milestone in the school's history. The school will pursue ceaselessly its endeavours to achieve ever higher standards of learning and development of its students.