Phone: 8 – 499 243 70 09
Email: principalkvm@mail.ru

Embassy of India School (Kendriya Vidyalaya), Moscow, Russia
भारतीय राजदूतावास स्कूल (केंद्रीय विद्यालय), मास्को, रूस
Kendriya Vidyalaya, Moscow Affiliation No.: 7000001 School Code: 90224

Embassy of India School (Kendriya Vidyalaya), Moscow, Russia
भारतीय राजदूतावास स्कूल (केंद्रीय विद्यालय), मास्को, रूस
Kendriya Vidyalaya, Moscow Affiliation No.: 7000001 School Code: 90224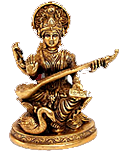 PROJECTS & ACTIVITIES
RESULT SHEET : EXHIBITION - 2018-19

Educational Trip 2017-18 Our class went to "Moscow Zoo"on 18th May.The weather was very pleasant .We were escorted by kasturi mam, Maria mam , Ulia mam , Valentina mam in a bus.We were very excited. Zoo is in the centre of Moscow. We reached Zoo at 9.40am. It has more than 6000 animals.We saw many animals and birds. We saw elephant the largest land animal, Cheetah the fastest running animal, Bear , Seal, Gorilla,Wolf etc. Among birds we saw beautiful peacock, Turkey ,Ostrich, Flamingo and many more. We clicked pictures .It is the largest Zoo in Russia. The zoo keepers feed the animals and birds.Zoo is open in all seasons. We had our lunch in group.It was fun. We came back in the bus at 1.30 p.m.We had a good time with our teachers. We enjoyed a lot. Thanks to our principal sir, Class teacher Kasturi mam , Maria Mam Ulia Mam, Valentina Mam. Last but not the least to dear Bindu Mam for the fantastic excursion . Thank you.
By SANVI PARIN

REPORT OF THE EDUCATIONAL TRIP TO EUREKA PARK on 16/05/2017

We the children of class II had a wonderful opportunity to explore the magic of science through experiential learning by our visit to the Eureka park on 16th of May 2017.As the name goes " Eureka park", we also thought that we will be enjoying the rides and slides and have a playful time in some park. But friends, it was totally a wonderful and unique experience for all of us.Eureka park, situated in the centre of Akademicheskya is a scientific and entertainment center for children. it is a place where knowledge and entertainment co exist . The park was a novel project initiative that started in 2012 by Boris Polgeym , in order to provide a platform for children to learn the innovative , creative and scientific skills motivating them to become the budding young scientists of tomorrow.

Class III EVS activity on 02/11/207

Topic: Food we like
1.Interaction between teacher regarding children' favourite food
2.Harmful effects of fast food - Lecture by Dr.Vinita
3.Children took pledge that they will eat fast food only once in a month.